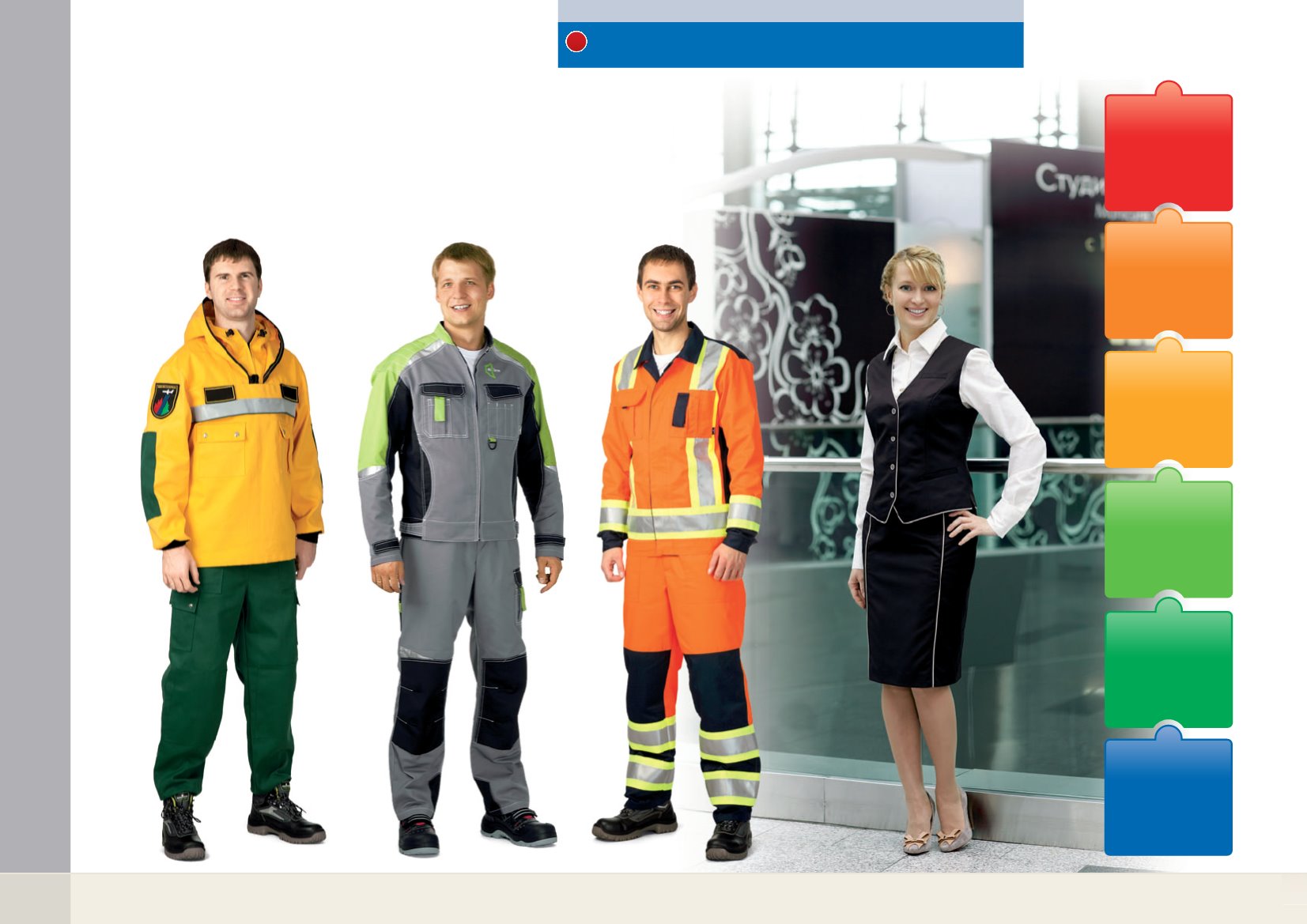 1
2
3
4
5
The experts go to
an enterprise for
studying labor
specifics, working
conditions and list
of occupations
Design office
makes work wear
sketches and
submits them
to the Customer
for approval
Workwear sample
production is
given to a
customer for trial
and approval
Preparation
of paperwork
Certification
of work wear
collection
6
Production of
corporate work
wear
Corporate style clothing
If your company wants to reflect its corporate
image (style) in employees clothing, than our ex-
perienced designers are at your service, they will
develop original clothing style with attention to
your material, functionality and color requirements.
If your company has already embraced corporate
design, we are ready to produce clothing for you.
We can either use your technical requirements (pat-
ters) or use our catalogue models made in your
corporate colors.
How this works:
6
Company profile
www.technoavia.com
www.technoavia.ru
We guarantee quality protective clothing for nice
and comfortable wear!
!