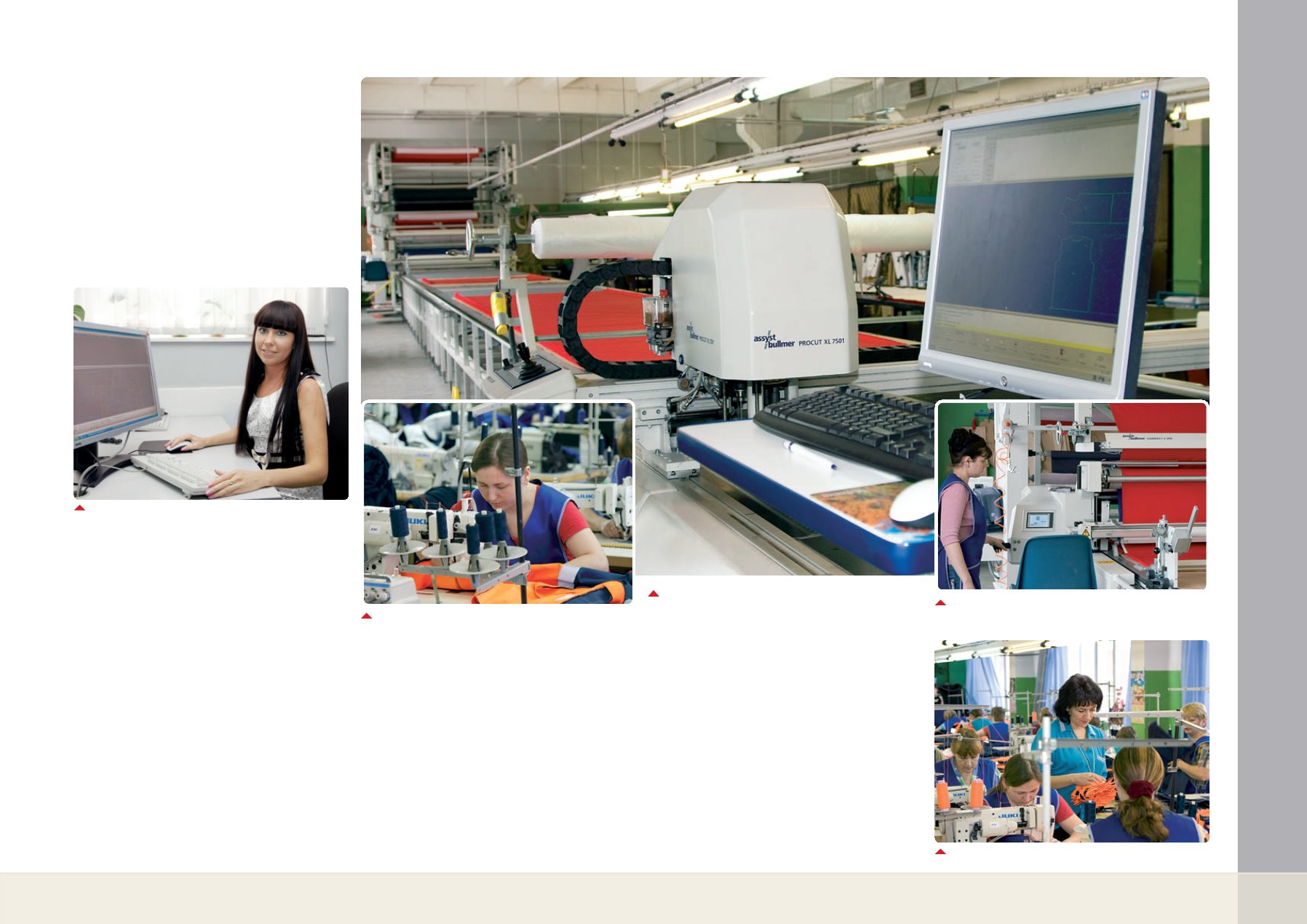 3
Company profile
www.technoavia.com
www.technoavia.ru
Workwear production
Every year, our production capacity increases. In
2013, 4,5 million garments and 800,000 pairs of
footwear were produced under the Technoavia
trademark. All products conform to international
standards and meet the highest industrial safety re-
quirements.
Our production capabilities in Russia include
8 clothing factories and 1 shoe factory equipped
with the most modern equipment. The clothing
factories use high-production stitching machines
manufactured by Juki of Japan, while Assyst CAD
software is used for pattern and layout construc-
tion. The shoe factory is equipped with four Ger-
man-made Desma injection-molding machines.
All this combined with professionalism of the staff
gives us a host of possibilities for further strategic
developments.
We will transmit this experience to GCC region by
establishing production facilities in Sharjah in the
near future under the Technoavia ME brand. All our
regional outsourcing partners have passed tough
selection to match our standards.
We constantly invest in production modernization
and personnel training to be able to offer high
quality products and services to our customers.
We are always in search of something new, whether
a new collection of work wear and footwear or
a new storage/office management system.
Today, the Technoavia workforce numbers 3500
employees, many have been loyal to the company
for more than 15 years.
All materials used and manufactured products pro-
duced undergo several stages quality control in all
Technoavia factories. Random quality control is
also preformed at all warehousing facilities.
We work only with the most credible producers of
fabrics, fittings and accessories including: Klop-
man (Italy), Concordia (Belgium), 3M (USA), YKK
(Japan), Barnet (USA), Amann (Germany) and
Prym (Germany).
We strive to manufacture the most comfortable
and aesthetically pleasing work wear of the high-
est quality. Moreover, all design work, materials
and process features used in production of our
products wear are strictly in accordance with its in-
tended function.
Bullmer, automated cloth spreading and cutting complex
at the Vyazma clothing factory
Garment designer at work in Assyst, an automated
designing system
Operator of the automated cloth spreading and cutting
complex (ACSCC) at work
Clothing is fabricated on sewing machines by Juki by
highly qualified tailors
Quality control at each stage of production