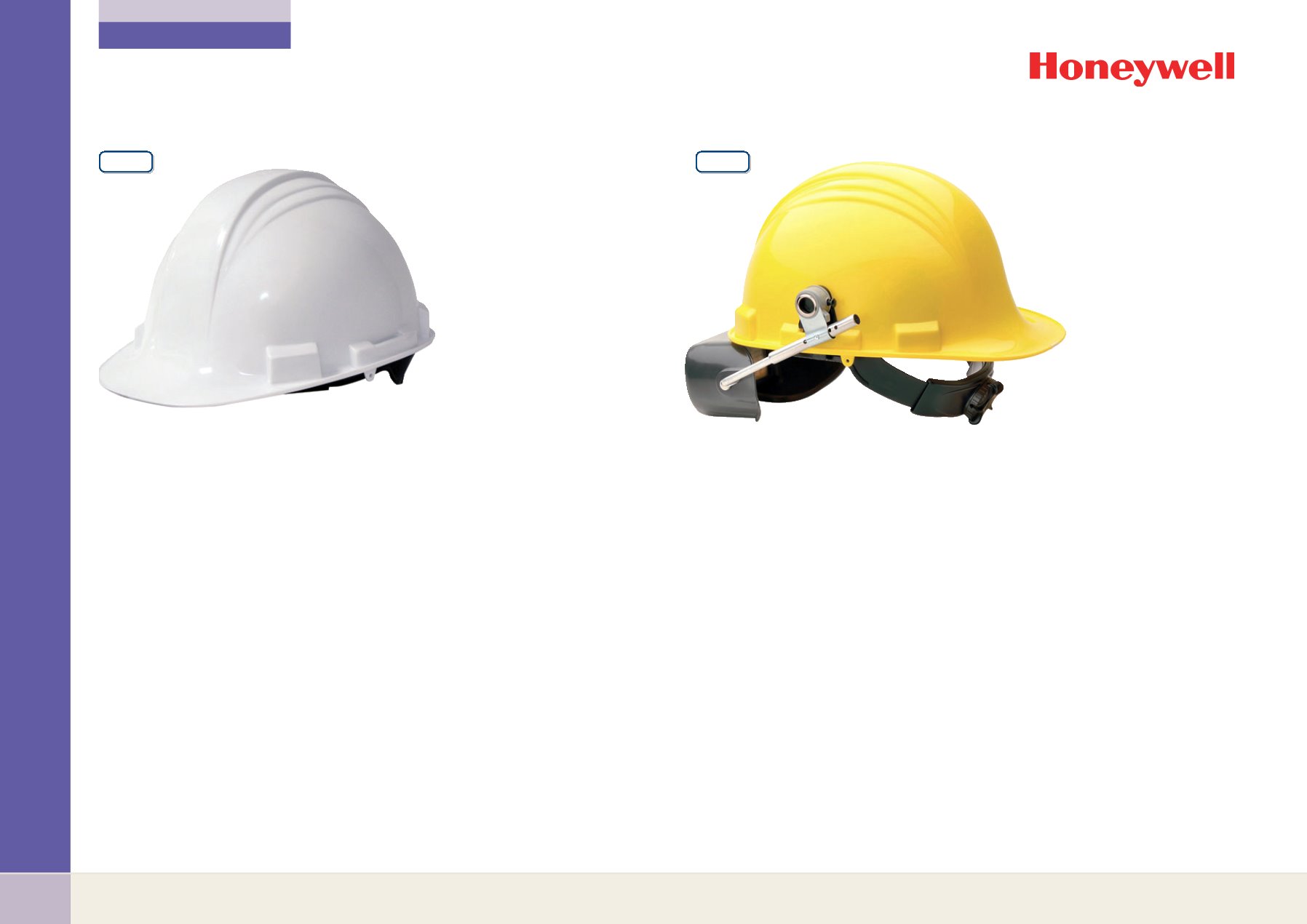 PERSONAL PROTECTIVE EQUIPMENT
112
www.technoavia.com
www.technoavia.ru
A59
safety helmet
12000
Color: white (A59010000)
12001
Color: yellow ( A59020000)
Multipurpose design helmet with grooved HDPE outer shell, rain trough
accessory slots and 4 point plastic suspension.
High density polyethylene (HDPE) outer shell protects from head traumas
caused by small falling objects. Rain trough design protects the head and
avoids being wet. Pin-lock/ratchet suspensions with 4 point nylon web
guarantees comfort for the wearer.
Size adjustment:
4-point chin strap anchorage with 3-level height adj-
ustment.
Weight:
306 g / 0.67 lbs.
EN397 – DIN VDE 0680
ANSI Z89.1-2009 Type 1 Class E
A79R
safety helmet
12002
Color: white (A79R010000)
12003
Color: yellow ( A79R020000)
Multipurpose design helmet with ribbed ABS outer shell, 4 point nylon
web suspension and ratchet adjustment.
ABS outer shell – hard, tough and rigid material provides good chemical
resistance and very hard impact resistance. Rain through design protects
the head and avoids being wet. Ratchet suspensions with 4 point nylon
web guarantees comfort for the wearer. Easy sweatband replacement sy-
stems make the helmet more hygienic. Slots to fit faceshield and earmuff
ranges ensure proper protection of the wearer & comfort with multiple
PPE products.
Performance operating temperature:
-30°C to +50°C
Weight:
425 g /0.93 lbs.
EN 50365
Safety Helmet
12003
12000